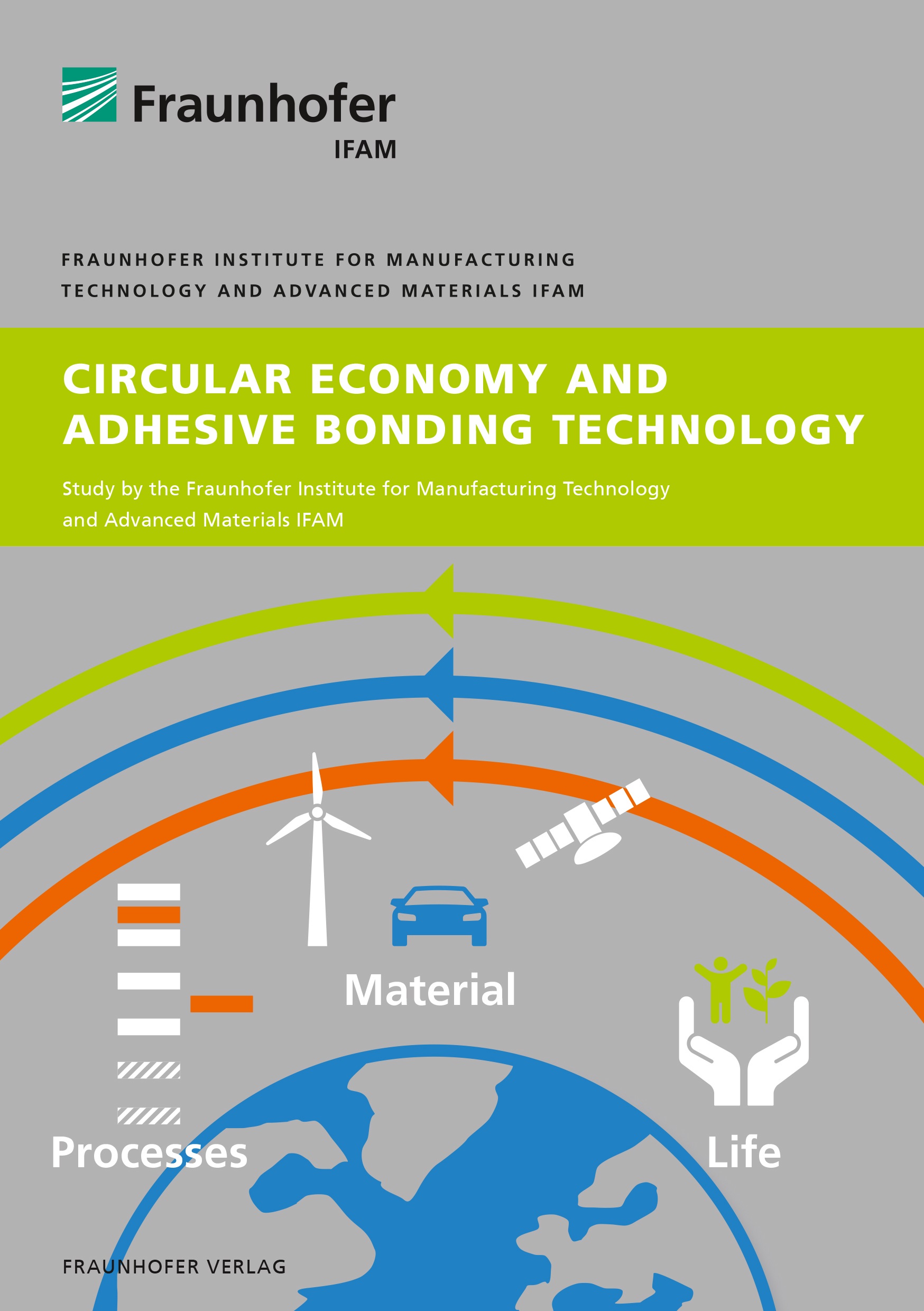 Experts at Fraunhofer IFAM have published the new study "Circular Economy and Adhesive Bonding Technology". It comprehensively describes the role of adhesive bonding technology in the context of the circular economy and life cycle assessments across all industries and places it in the political framework from a global and European perspective. The study thus addresses the increasing importance of material developments and bonding technologies with the aim of saving resources and avoiding a linear economy in various industries.
New requirements for products create new challenges
Agreements such as the United Nations' "Agenda 2030 for Sustainable Development" and also the EU action plan on circular economy within the scope of the "European Green Deal" address the principle of sustainability and thus the transition to a circular economy along the entire value chain.
This is also associated with specific objectives, which are to be implemented, for example, through durable designs, maintenance, refurbishment, reparability, reuse, remanufacturing and recycling. The increasing complexity of requirements for products brings new challenges, including the growing number of materials and the increased use of material composites.
A key position for adhesive bonding technology
The challenge for joining technology is to maintain the properties of the materials in the product. For this reason, the development of a joining technique must be regarded as equal to the development of the material. Adhesive bonding technology, as a low-heat joining technique which does not change the properties of the materials to be joined, thus assumes a key position.
In view of the constantly increasing regulatory requirements, numerous groundbreaking solutions have already been successfully developed and implemented in the past through more environmentally friendly adhesive developments. Adhesive technology also has the potential to meet the new legal requirements with technical innovations.
The adhesive manufacturing technologies of the future
In the future, the value chains of bonded products must be considered holistically and coherently over the entire life cycle, including "manufacture," "use" and "disposal". In the opinion of the team of authors, only in this way can the potential of adhesive bonding technology for the circular economy and, at the same time, the effects on the corresponding life cycle assessments of bonded products be presented in a technically correct manner. These potentials are presented in the Fraunhofer IFAM study using selected applications as examples.
Digitization will also be a major driver for adhesive bonding technology on the way to a more sustainable circular economy. Digital tools and the availability of detailed material- and process-related data along the entire value-added chain will in future enable the developers of adhesively bonded joints to identify environmentally friendly optima with regard to resource and cost efficiency. On this topic, the study provides valuable insights into the latest research results and introduces the reader to the adhesive bonding technologies of the future.